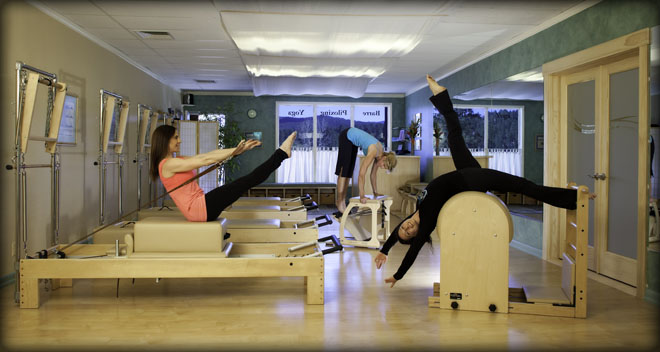 Welcome to Evergreen Pilates
Upon entering our studio you will find an intimate setting without many of the distractions found in larger studios and health clubs. Water features, soft music, and natural sunlight create an atmosphere that is both relaxing and inspiring. Small classes insure personal attention and a high quality experience. No matter what your current level of fitness, our expert instructors will create a satisfying and effective workout. In addition to expert Pilates coaching, all of our equipment is of the finest quality and manufactured locally by Peak Pilates.
Lessons include work on the Reformer, Cadillac, Low Chair, Spine Corrector, Ladder Barrel, and Mat.  We also offer the best in Barre Fitness, TRX Suspension Training, and Zumba.  Fitness apparel is available for purchase.  For your convenience we provide on-line class scheduling.
If you would like to receive information about our studio, classes, and specials, please help us to connect with you.
See a map to the studio.
If your spine is inflexible at 30, then you are old. If it is flexible at 60, you are young.