Join us for CLASSES.
To sign up for classes , click REGISTER FOR CLASSES NOW!
Give us a call: 303-679-1664  We'd love to help you get started!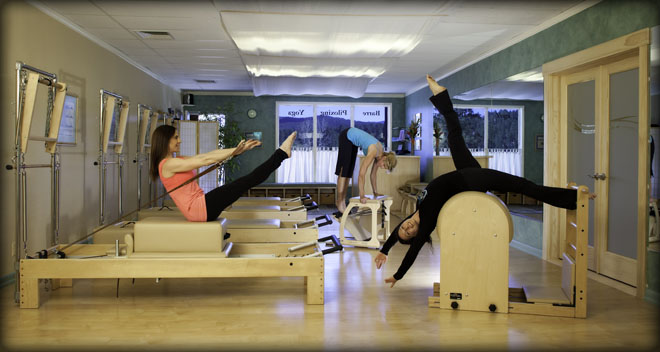 Using the reformer and Cadillac, classes are designed to build core strength, create uniform muscle strength and flexibility, and provide a full body workout. Adjustable spring tension helps you to tap into your core and develop longer, leaner muscles. Classes are limited to 6 clients to ensure a satisfying experience. If you are new to the equipment classes, please attend at least three Pilates Foundations classes or private lessons. Please consider the introductory packages listed below.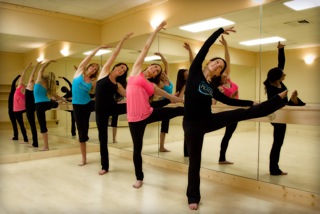 Evergreen Pilates is the home and the central teacher training studio for BarreElevate – a Pilates based Ballet Barre workout designed to sculpt, tone, strengthen and burn calories.  Set to music, Barre-Elevate is a fusion of Pilates, Yoga and Ballet that tones, lengthens, and leaves you feeling great!  For information on teacher training,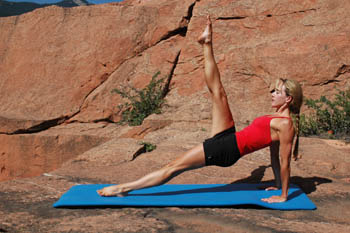 The Pilates Mat work is the foundation of the Pilates Repertoire.  Based on Joseph Pilates' book, Return to Life, the Mat work is a fluid series of floor work that is great to practice in the studio, at home, or on the road.   A weekly practice of Contrology will improve your core strength, flexibility, alignment, balance, and breathing. Sign up for classes here.
Born in the Navy SEALs, Suspension Training bodyweight exercise develops strength, balance, flexibility and core stability simultaneously. It requires the use of the TRX Suspension Trainer, a highly portable performance training tool that leverages gravity and the user's body weight to complete hundreds of exercises.  Sign up for classes here.


This is the best way to ensure that your unique goals, concerns and needs are met. Tailoring each session to you, your Pilates coach will help you to set goals, address day-to-day movement patterns, and alleviate areas of tension. If you have an injury or a chronic condition, this is the best way to make sure you receive proper attention and care.
Physical fitness is the first requisite for happiness.