What would your life look like if you knew that you were braver, stronger, and more intelligent than you ever believed possible?
What if I told you that you were born with everything you need to live a happy, healthy, abundant, and joyful life?
You're in the right place.
I am passionate about helping you grow and become your most incredible self.  You are here on purpose.  It is no mistake that you are reading these words and that we are connecting right now.   Are you ready to reconnect with your inner knowing, the place where your truth lives?  I believe in you and know that all the answers you seek are within you.
You're not alone.
If you've stopped knowing what your truth is or where to find it, you're not alone.   You don't need to live in the dark.  When you trust your heart, you are braver, stronger, and wiser than you know.  Are you ready to shine your light so you can see your true self again?
I will help you to live your best life.  Living your best life means being healthy, happy, enjoying productive, life-giving work, relationships, and endeavors that fill your heart with joy.
Learn More
Learn more about my holistic approach and how I help my clients to achieve their best lives by removing limiting mindsets, behaviors, and beliefs that no longer serve them.
Hear what Lauri's Clients are saying.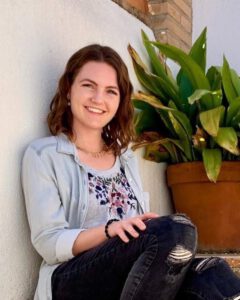 "My sessions with Lauri have been transformational in my way of thinking. I have a new perspective on my problems, and Lauri helped me see them as opportunities for growth. I experienced many "lightbulb" moments and could decipher certain patterns of behavior and realize why I felt so stuck. Together we came up with action items and creative ways to remember my self-worth and tap into my joy.  She is a very patient and understanding listener and asked all the questions I needed to hear. I loved her emphasis on listening to your intuition and heart as your compass. I really enjoyed starting and ending our sessions with a grounding breath as well. Lauri is a pure soul and an exceptional coach. I highly recommend her to anyone looking for a new path forward."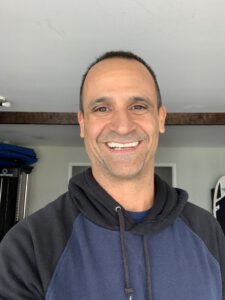 "Lauri is one of the best coaches I have ever had.  She has an amazing ability to listen,  get to the heart of the matter and empower me to make my best decisions.   Lauri is also very kind and easy to talk to which helped me to feel safe and open up.
I feel more confident and stronger with her help to face the challenges I have in my life.  Lauri helps remind me of who I really am and how to love myself and my life.  Thank you Lauri!"
– Bert Astacio – New Jersey
"I was comfortable immediately, and Lauri had some great and insightful feedback for me on how to approach certain areas of my life. Her warmth and openness made the session so easy. Her feedback was intuitive and on-point.  Her responses related perfectly to what we were discussing.  Lauri is perfect for this, and I am glad she is coaching."
Erin Corbo,  Evergreen, Colorado
"I benefitted from my coaching with Lauri because it allowed me to make another step in turning around the direction of negativity I was on. It helped me to realize that I am not alone and that there are people like Lauri out there who care for me and are willing to help me overcome the crisis I am facing and continue on my path. The combination of Lauri's sweetness and good command of the coaching produced in me a feeling of safety and love that allowed me to go from being very anxious and emotional to finally relaxed and more confident in the future.  Lauri let me vent; she listened attentively and took notes, she treated me with sweetness and love, and she gave me the space to process my emotions.  She validated and empowered me. She guided me through the voices of fear and love and the worst and best possible scenarios in a way that made me feel worthy and empowered, and less afraid. She also allowed me to understand better my own interpretation of what is happening to me and that I should partner my mind and my heart to work together, telling my mind that my heart knows. She gave me soul work to nurture myself based on what we discussed, like reaching out to new people and reconnecting with people I know, continue writing my blog, thinking about past experiences when my intuition has been correct, and taking courageous steps in my desired direction and validating myself for it."
Mariano Torterola,  Argentina
My method develops the body uniformly, corrects wrong posture, restores physical vitality, invigorates the mind, and elevates the spirit.