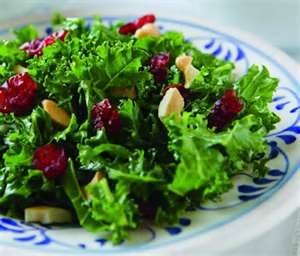 I can't resist sharing with you the menu for tomorrow's Holiday Gathering at Evergreen Pilates. Please join us and sample the following gluten and dairy-free Cheer! Everything is organic, and purchased locally from my very favorite Natural Grocers. In case you're tempted to recreate a few at home, I've included the recipes below.
Organic Cocoa-Coconut Gem Truffles:2/3 Cup Cacao Powder. 1 Cup Almonds, ground. 1/4 Cup Coconut, small flakes. 3/4 Cup Medjool Dates. 3 Tbs Extra-Virgin Coconut Butter. 1/4 tsp. Sea Salt. Flax Seeds, to roll balls in.
Pumpkin-Almond Bread:4 Cups Almond Flour. 3/4 Cup Cane Sugar. 1 tsp. Baking Soda. 1/2 tsp. Sea Salt. 1/4 Coconut Oil. 3 Eggs 1 Cup Pumpkin Puree 1/2 Cup chopped Pecans. 3/4 tsp. ground Cinnamon. 1/4 ground Allspice. 1/4 tsp. Nutmeg. 1/8 ground Cardamom.
Kale Salad w/ Cranberries & Toasted Walnuts:1/2 Cup Walnut pieces. 1 Large Bunch Kale. 1 Orange. 1/4 Cup Extra-virgin Olive Oil. 2 Tbs. Lemon Juice. Sea Salt and Pepper to taste. 1/2 cup dried Cranberries.
Curried Quinoa Salad:Salad: 1 1/2 Cups Water. 1 1/2 Cups Quinoa. 1 Can Black Beans. 1 Red Onion. 1 1/2 Cups Fresh Cilantro. 1 Red Pepper. 2 Tomatoes. 1/2 Cup dried Apricots. Vinaigrette: 1 tsp. Garlic or Fresh Ginger. 1 Cup Fresh Orange Juice. 4 tsp. Curry Paste. 3 Tbs. Red-wine Vinegar. 5 Tbs. Olive Oil. 1-2 tsp. honey. 1 tsp. Sea Salt. Black pepper to taste. 8 Large Lettuce leaves. Cilantro leaves, sprouts, and orange zest for garnish.