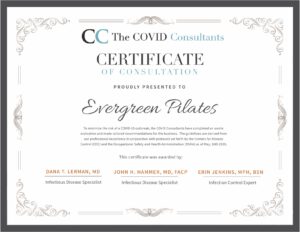 This month, I discovered the Slackline. A two-inch-wide length of webbing that you tension between two trees in your yard.
The first time I stood up on the line, it began to tremble as if an electrical current was running through it. My leg started to shake wildly. Immediately I was flung off. Ouch! The ground is hard, unforgiving. Better learn how to fall off. I got on and fell off. On, off, on and off. Learning to stand on the line without the help of the tree was first. Balancing over one foot was second. Why was this so hard? Would I ever get across?
Slacklining is a simple and elegant metaphor. Focus on a single point in front of you and make a step by step commitment to it. Look around; you're off! Look down; you're off. How often do we derail ourselves from our goals because we don't stay focused? Instead, we look at the flowers, the hummingbirds, and the people in the yard. Or worse yet, we let our fears and doubts bring us down. Either way – we're off!
Two months ago, Evergreen Pilates "stepped up" and became a virtual studio. We learned to walk "online." And just as we have found our balance. its time to transition again. Next month we plan to host virtual and live in-studio sessions. To support us, we've hired COVID Consultants, a team of board-certified Infectious Disease physicians and infection prevention specialists, whose goal is to mitigate the risk of COVID-19 transmission. Last week Dr. Lerman came to the studio and performed an onsite inspection and created a customized "Recovery Readiness and Maintenance Plan" for re-opening Evergreen Pilates! By implementing their protocols, we feel confident that our studio will be ready to re-open! One step at a time, we're focusing on our new direction. Together we'll get to the other side. We're grateful to all of you for your support and look forward to seeing you both on and offline.
xoxo,